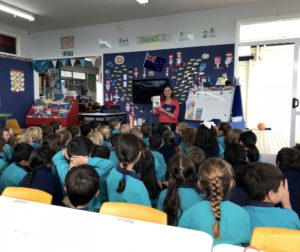 If you are in the Auckland area, I am available to speak to your school, kindergarten, daycare or mothers group about potty training, healthy eating for kids or helpful tips for mamas to stay sane and happy.
I also create talks targeted at busy people on topics such as happiness, thoughts, emotions, meditation, gratitude practices, goal setting, life purpose, bucket lists and of course, rediscovering your sparkle, eg:
– How to be happy without changing your life
– Make this your best year yet with four exciting goals
– The easiest way to start a meditation practice today, even if you are very busy
I would also be delighted to read my picture book, Maxy-Moo Flies to the Moon to your tiny humans.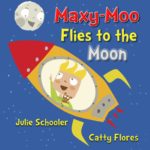 Unlike everyone in the world, I LOVE public speaking! I spent five years at Toastmasters and received the Competent Communicator award.
Contact me at julie@julieschooler.com with your enquiry.
'Julie came and spoke at our kindy. She was knowledgeable and amusing in her short talk on her two books and was happy to answer any questions during the Q&A.' – Chelsea Kindergarten, February 2017.
'Many thanks for coming to visit Next Generation Childcare. We all enjoyed listening to you read your storybook  Maxy-Moo Flies to the Moon. The children were engaged and captivated by the storyline and illustrations. The children thoroughly enjoyed talking to you about the moon and their favourite animals.' – Next Generation Childcare, September 2017