Corporates and Organizations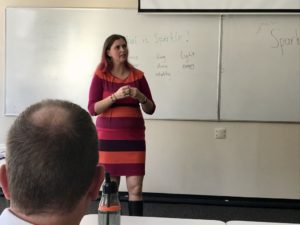 I present fun and engaging workshops and talks in the Auckland area on topics such as happiness, thoughts, emotions, meditation, gratitude practices, goal setting, life purpose, bucket lists and of course, rediscovering your sparkle.
Currently, my signature talk is 'Rediscover Your Sparkle in Dark Times'. I give a light-hearted, interactive talk focussing on five fun, no-cost tools that help reduce anxiety, feel in control amid massive uncertainty and invite you to be rebelliously happy every day. There is plenty of time for Q&A afterwards. Allow 1 hour in total. Book sales and signing optional. Fee $499 including GST. There are selected spots available. Contact me at julie@julieschooler.com with your enquiry.
In May 2021, I gave my 'Rediscover Your Sparkle in Dark Times' talk to residents at a retirement village – here is what they said:
I very much appreciate people who are positive and enthusiastic about life and use their talents to encourage others. Many thanks for an informative afternoon.
Julie is enthusiastic about rediscovering your sparkle. She communicates this during her talk with her knowledge, humor, a little chocolate and dozens of simple and easy ways to enjoy and improve daily life. I left the presentation feeling energised and determined to rediscover my sparkle.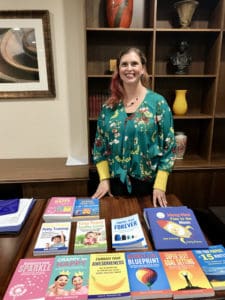 My talk, 'Sparkle at Work' was given to admin staff at AUT North Shore – here is what they said:
I really enjoyed Julie Schooler's practical 'Sparkle' session last week and found her style of workshop delivery really engaging and her suggestions were easy to follow.
Julie was full of energy and had a lot of positive points to make about happiness in the workplace. I particularly found the gratitude and complimenting ideas helpful.  It was very lively and also easy going and comfortable. I found Julie to be very friendly and also responsive to all the participants. 
Schools, Kindergartens, Daycares, Parents' Groups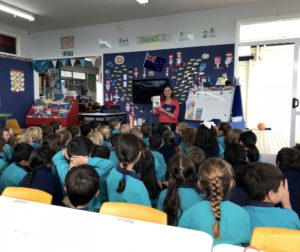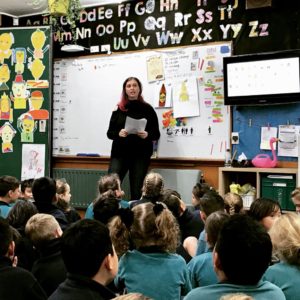 If you are in the Auckland area, I am available to speak to your school, kindergarten, daycare or parents' group about potty training, healthy eating for kids, helpful tips for mamas to stay sane and happy or any of the self-help topics listed above.
'Julie arrived full of energy and got the kids quickly engaged in the topic of feelings (sad, mad, glad). She then provided some simple techniques that the kids could use if they wanted to feel happier. Deep breathing was my favourite tool but I it looked like the kids liked the dancing the best!' – Chelsea School, July 2019.
'Julie came and spoke at our kindy. She was knowledgeable and amusing in her short talk on her two books and was happy to answer any questions during the Q&A.' – Chelsea Kindergarten, February 2017.
I would also be delighted to read my picture book, Maxy-Moo Flies to the Moon to your tiny humans.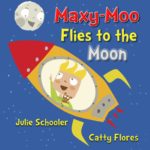 'Many thanks for coming to visit Next Generation Childcare. We all enjoyed listening to you read your storybook  Maxy-Moo Flies to the Moon. The children were engaged and captivated by the storyline and illustrations. The children thoroughly enjoyed talking to you about the moon and their favourite animals.' – Next Generation Childcare, September 2017
Contact Julie to Speak Today
Unlike everyone in the world, I LOVE public speaking! I spent five years at Toastmasters and received the Competent Communicator award.
Contact me at julie@julieschooler.com with your enquiry.