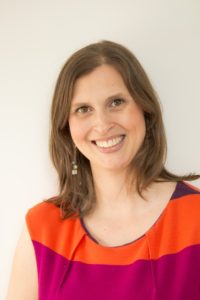 Find out more about me and dare to play 3 truths and a lie …
3 truths and a lie
Swore loudly during a silent retreat
Did 40 bucket list items in one year
Ran a marathon
Flew in an airplane just to eat a burger
hi!
Julie here. I am mama to two beautiful tiny humans – Dylan and Eloise. I also have a wonderful husband, Andrew, but (like Dolly Parton's other half), he prefers to keep out of the limelight.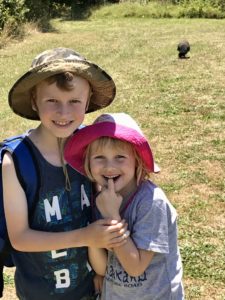 I live in New Zealand – a small, magnificent, quiet country situated at the bottom of the world. The most exciting thing that happens on a day-to-day basis is getting a fresh new tea towel out of the drawer.
My life is amazing and I do appreciate how fortunate I am. But sometimes, to rebel against my idyllic surburban existence, I do wacky things. Just before I had kids, I did a Vipassana ten day silent mediation retreat where I ended up swearing very loudly at a mosquito that had buzzed into my room. To celebrate my 40th birthday, I decided to do 40 bucket list items in one year that included flying to another town to eat the best burger I have ever tasted (FergBurger in Queenstown, New Zealand). I have not run a marathon but did run a half marathon and that was hard enough for me!
Did you guess the lie?
about Julie
Julie Schooler is an author of 10 self-help and parenting books, speaker, author coach and mama of 2 beautiful tiny humans.
She wants busy people to have all the love, energy and fun they deserve without the guilt or overwhelm so she is on a mission to help you understand your true self, rediscover your sparkle and make the most of your one precious life.
Her Easy Peasy books provide simple and straightforward information on parenting topics. The Nourish Your Soul book series shares delicious wisdom to feel calmer, happier and more fulfilled.
Julie lives with her family in New Zealand, a small, magnificent country at the bottom of the world, where you may find her trying to bake the world's best chocolate brownie.
Look for Julie Schooler on the socials or email her at julie@julieschooler.com for book signings, podcast interviews, speaking engagements, author coaching or just to say hi.
Right now, the Rediscover Your Sparkle ebook – which recently placed 99th on the Top 100 Personal Development ebooks of All Time – is FREE, so please download your copy today and get some sparkle back in your life.
about YOU
Now that you know a lot about me, I would love to hear from you. Send me an email and tell me something about yourself. I read and reply to every email.
Email: julie@julieschooler.com