Catch my latest podcast chat or guest blog post in the land of the Internet …
Podcast and Video Interviews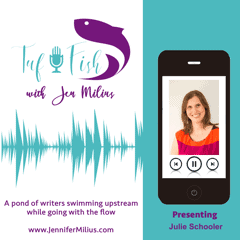 The TufFish Show, May 2021
The TufFish Show – Julie Schooler on Anchor
The TufFish Show – Julie Schooler on YouTube
The TufFish Show – Julie Schooler on Apple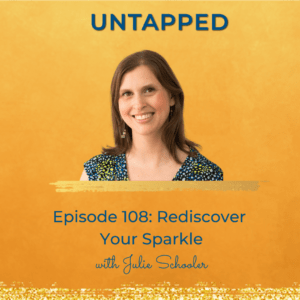 Untapped Podcast, Mar 2021
Untapped w Natalie Sission Ep 108 – Julie Schooler
Untapped Podcast w Julie Schooler on Apple
Untapped Podcast w Julie Schooler on Spotify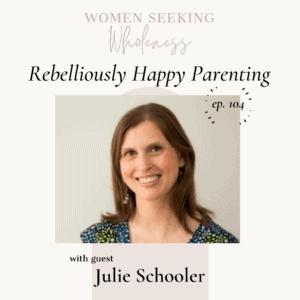 Women Seeking Wholeness Podcast, Dec 2020
Women Seeking Wholeness Ep 104 – Julie Schooler
Women Seeking Wholeness Podcast on Apple
Women Seeking Wholeness Podcast on Spotify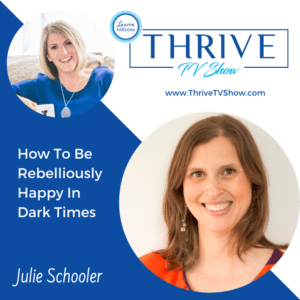 Thrive TV Show, Dec 2020
Thrive TV Show – Julie Schooler
Thrive TV Show – Julie Schooler – YouTube
Thrive TV Show – Julie Schooler – Apple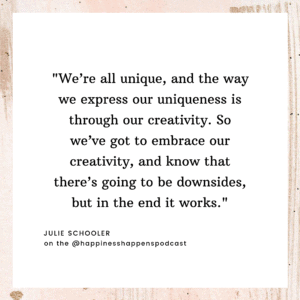 Happiness Happens Podcast, Nov 2020
Happiness Happens – Julie Schooler on Apple
Happiness Happens – Julie Schooler on Spotify
Happiness Happens – Julie Schooler on YouTube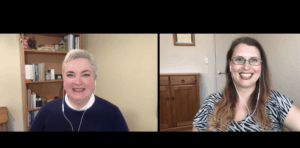 Writing, Creativity and Sparkle Chat, Nov 2020
With fellow author and writing coach, Alexandra Amor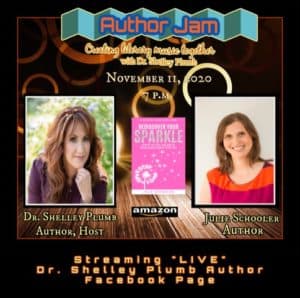 Author Jam Video Interview, Nov 2020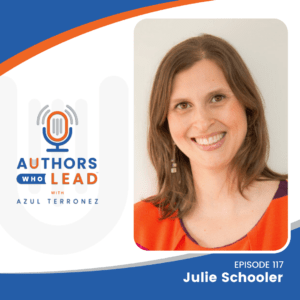 Authors Who Lead Podcast, Sep 2020
Authors Who Lead – Julie Schooler
Authors Who Lead w Julie Schooler on Apple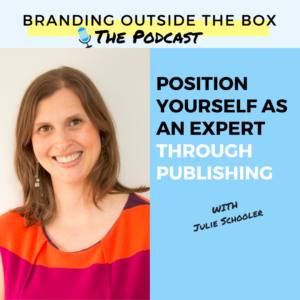 Branding Outside the Box Podcast, Apr 2020
Branding Outside the Box – Julie Schooler
Branding Outside the Box w Julie Schooler on Apple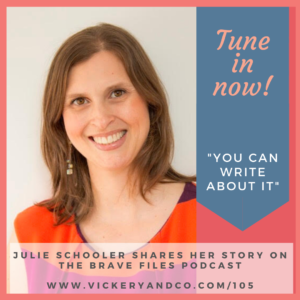 The Brave Files Podcast, Mar 2020
The Brave Files Podcast Episode 105 – Julie Schooler
The Brave Files Podcast w Julie Schooler on Apple
The Brave Files Podcast w Julie Schooler on Spotify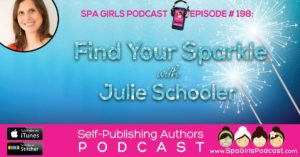 SPA Girls Podcast, Jul 2019
SPA Girls Podcast Episode 198 – Julie Schooler
SPA Girls Podcast w Julie Schooler on Apple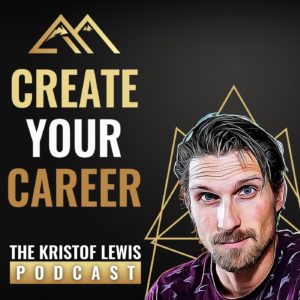 The Kristof Lewis Podcast, Jul 2019
Kristof Lewis Podcast Episode 70 w Julie Schooler on Apple
Kristof Lewis Interview w Julie Schooler on YouTube
Couch in Space Video Podcast, Jun 2019
Couch in Space w Julie Schooler on Apple
Couch in Space w Julie Schooler on YouTube
The Tony Robbins Impact Podcast, Jun 2019
The Tony Robbins Impact Podcast w Julie Schooler on Apple
The Tony Robbins Impact Podcast w Julie Schooler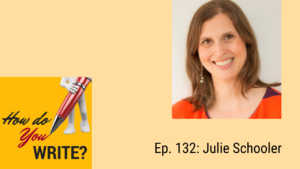 How Do You Write Podcast, May 2019
HowDoYouWrite.net/Episode 132/Julie Schooler
How Do You Write Interview on YouTube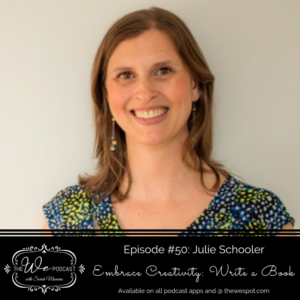 The We Podcast, Apr 2019
TheWeSpot.com/Episode 50/Julie Schooler
Writer on the Road Podcast, Sep 2017 – Writerontheroad.com/Interview 2
Writer on the Road Podcast, Oct 2016 – Writerontheroad.com/Interview 1
12 Minute Convos Podcast, Nov 2016 – 12MinuteConvos.com/No. 839/Interview
Guest Blog Posts and Interviews
Shepherd.com Author Interview – The Best Self-help Memoir Books that will Help You Make the Most of Your One Precious Life
My NZ Dream Blog Author Interview Apr 2022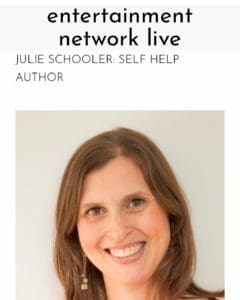 Entertainment Network Live 'Author of the Day' Interview, Jul 2021
Entertainment Network Live Interview with Julie Schooler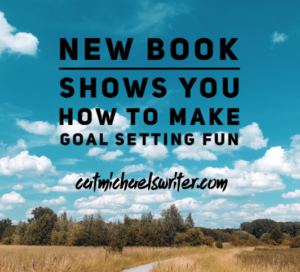 Cat Michaels Writer, Feb 2020 – Make Goal Setting Fun
Cat Michaels Writer, Guest Blog Post – Goals, Naps and 'Little Women'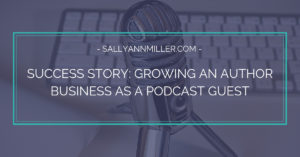 Sally Ann Miller, May 2019 – Author Success Story
SallyAnnMiller – Guest Blog Post – Success Story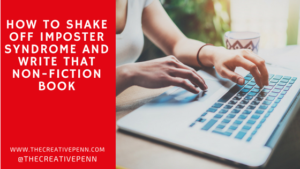 The Creative Penn, Jul 2018
The Creative Penn – Guest Blog Post – Imposter Syndrome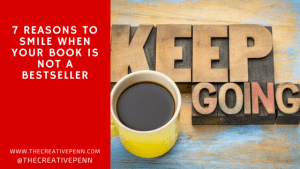 The Creative Penn, Aug 2017
The Creative Penn – Guest Blog Post – 7 Reasons to Smile
Virtual / Online Summits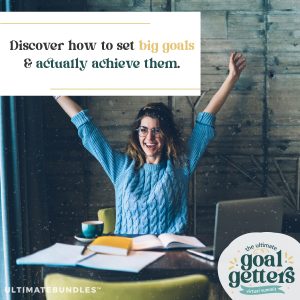 Ultimate Goal Getters Summit July 2022
I was so excited to be a speaker at the Ultimate Goal Getter's Summit. I presented on 'Why SMART Goals are Dumb' (now on YouTube) and there was a whole stack of other exciting presenters providing fresh material online.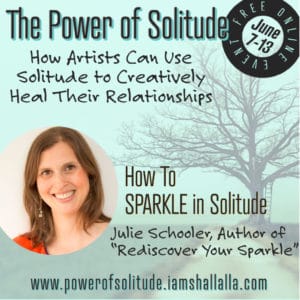 Power of Solitude Summit
How Artists Can Use Solitude to Creatively Heal Their Relationships, June 2021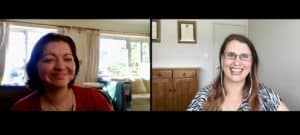 Do You, Be You Virtual Retreat
With Carolina López, Dec 2020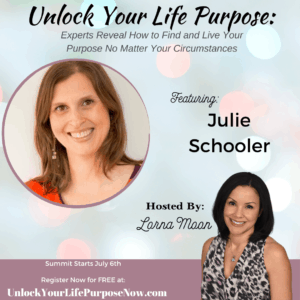 Unlock Your Life Purpose Online Summit
From the 6th July 2020 this summit includes an interview with moi and loads of other amazing speakers. Interview now available on YouTube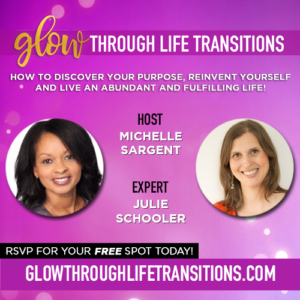 Glow Through Life Transitions
How to Discover Your Purpose, Reinvent Yourself and Live and Abundant and Fulfilling Life!
A free online video interview series, July 15th – August 4th 2019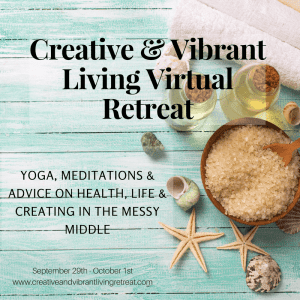 Creative and Vibrant Living Virtual Retreat, October 2017 – Video Interview on 'The Easiest Way to Start Meditation'. Interview now available: https://www.youtube.com/Meditation Interview
Watch all the videos and interviews from this online summit at a one  low price at  Creative and Vibrant Living Virtual Retreat – Thinkific.com/Julie