I have been doom scrolling the news. There, I said it. Yes, me, the person who writes blog posts and sections in books about how harmful the news is has been reading, watching and listening to far too much news.
In one afternoon in late January there was excessive rainfall event in Auckland which caused major flooding across the region. Two weeks later, Cyclone Gabrielle hit. As there was literally a flood in my backyard and then a cyclone on my doorstep, I used that as an excuse for my news habit. I had to keep up with the latest about these extreme weather events, didn't I? But weeks after the cyclone had disappeared out to sea, I was still checking to see if the death toll from it been updated.
So I am writing this blog post to remind myself about how negative, wicked and damaging too much news can be.
Here are three nasty outcomes from too much news…
1) The Illusion of Control
Sure the rain was torrential, but I live in Auckland and we do get heavy rain at times. Perhaps not in the middle of summer like it was on that Friday, but it wasn't unheard of.
My family and I were behaving like modern families tend to do these days – enjoying separate screens in different parts of the house. Around 5.30pm, my husband came into our bedroom and wordlessly pointed out our window to the backyard. It had suddenly become a lake, feed by a waterfall coming off the sections above us. There was a cascading current of water going down the outdoor stairs to the back of our driveway.
I had never seen anything like it before.
Not knowing the extent of the disaster, I tried to call the fire brigade but there was no answer. I was dialing emergency and no one was picking up! That is when I knew something was really wrong.
I started scrolling.
The Elton John concert had just been called off and thousands of people were wading through water and getting on buses that had started to look like bathtubs trying to leave a soaked stadium. Clifftop houses were teetering. People were using kayaks to rescue families in the valleys. My husband went outside in the rain and dug ditches and built makeshift walls to keep the water away from the house.
I kept scrolling.
Consuming the news gives you the illusion of feeling in control in the chaos. If you do not feel safe, even in your own home, the news at least lets you know that others are in a similar or even worse position. Information about current events has a deceptive way of making you feel like you in command of the situation. At least you know what is going on, right? Right?
What to do instead: There is no doubt that we need to feel in control but this cannot be built around too much news. Real control comes doing something real. In a flood, dig ditches and build walls. When you are not in a crisis, the best ways to be in control are to create regular rituals and family traditions or tap into your intuition which is always on the right path. If you are always listening to the noise of the world, it is impossible to hear the whispers of your soul.
2) The Deception that it is Helpful
Consuming the news is one of those few acceptable pastimes that all grown-ups are legitimately allowed to do in today's society. It can make you feel normal, like you fit in. You can give yourself a pat on the back for letting people know what is going on. But when you really think about it, how on earth can you go through your day like normal after seeing extreme violence and gross unfairness all over the news?
When it was reported that Cyclone Gabrielle would hit two weeks after the floods, I was already deep in a rabbit hole of doom scrolling too much news. I thought it was helpful to share the dire warnings of one hundred mile per hour winds, torrential rain and even more flooding that was going to descend upon us soon.
With the 20/20 honesty that comes with hindsight, not a single ounce of me consuming too much news was helpful after Cyclone Gabrielle cut its path of death and destruction. I told myself I was sharing the news so that my friends and family would be fully prepared. What I was really doing was trying to distribute some of the heavy load of stress and worry from too much news onto others around me.
What to do instead: Donate time or money. People will be rebuilding their homes and lives for years to come. I woke up the morning after the cyclone had passed and immediately donated to the Red Cross appeal.
3) Hooked and Distracted
I have no doubt that reading too much news is directly linked to the fact that I have given up social media for the foreseeable future. I just replaced one scrolling habit for another.
When I broke up with Facebook, I thought it would give me more time to pursue the thing I love most in the world – reading books. But books don't hook you in with blaring headlines or provide a dopamine hit of distraction that the latest media article does. I found that I couldn't focus to read even a page of the novel in front of me but I could spend hours flitting around the internet for breaking news.
As I said, I justified scrolling the news to be updated on what was happening with the extreme weather events around me. But then I would jump onto whatever news article was next or see a headline that was too juicy not to click on. It was bad enough when I read 'legitimate' news about something devastingly unfair or atrociously violent that I could do nothing about.
But I knew I had a real problem when I started reading (admittedly hilarious) recaps of Married at First Sight (MAFS) episodes – a television show I never watch. The lowest point for me was clicking on this headline: "Zeitgeist: Please don't take Kourtney Kardashian's vaginal gummies". There is no universe where I need to know about what any of the Kardashians are up to.
What to do instead: Accept the no news challenge – no news at all for one week. Remove the news apps from your phone, stop the notifications and change the channel when the news comes on. Switching off the news is not turning a blind eye to the pain and suffering in the world, but it does stop you feeling terrible about it. And it doesn't mean you are 'uninformed'. Headlines will creep into your world regardless of how vigilant you are. See if your spirits improve, then extend the experiment.
Nasty Outcomes from Too Much News
We live in an attention economy where the news does not inform any more. It startles. All the news does is find the most tragic and emotional stuff to plaster in front of people.
This blog post is to remind me of the nasty outcomes from too much news including that it gives an illusion of control and provides the deception that it is helpful while what it is really doing is keeping you hooked and distracted.
If you do need to stay updated, make sure you stay focused on that exact topic, keep to reputable news sources and stop consuming the news as soon as you no longer need it for informational purposes.
My hard line is saying no to any news, and I would love it if you tried this challenge, even for a week. But at the very least, please, please, please, I beg you, don't click on anything with the word 'Kardashian' in it.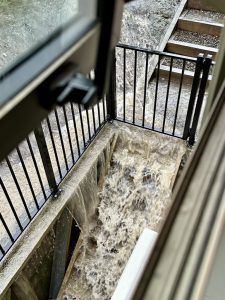 Both Rediscover Your Sparkle and Crappy to Happy advise to reduce or cut out the news completely to improve your happiness
Embrace Your Awesomeness talks about the need for control and the helpful ways you can attain more of it